Graphica Software - Editorial & Blog Hosting
Welcome, to Graphica Software Blog Hosting. We provide a place for publishing of thoughtful and considered opinions on: Strategy, Architecture & Design and Technical Tips.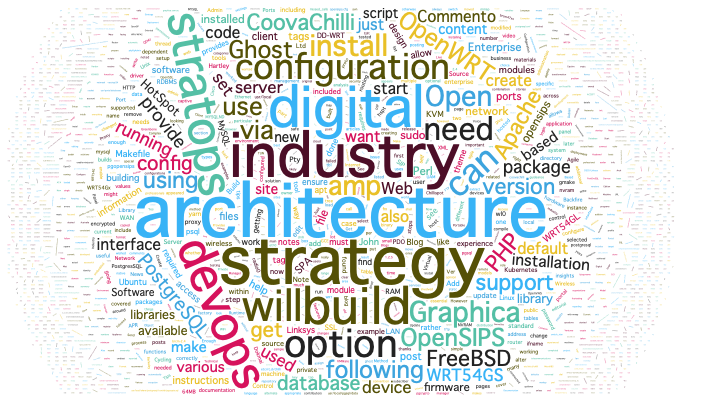 👋 Welcome, to Graphica Software Blog Hosting Site
We host a series of Blogs covering: Strategy, Enterprise Architecture, Technical Tips and editorial and commentry on areas of interest to our contributors.
Why Blogs and Open Source?
The business and IT worlds have pivoted to Digital, Agile (everything), DevOps, Experience, Platforms, Open Source. Business and digital technology have become inexecorably linked. So rather than talking about be agile and digital our aim is to put these practices and strategies into action.
This site is build on all Open Source software from: Apache, ArangoDB, Ghost, FreeBSD, Kubernetes, KVM, MySQL, PostgreSQL and Ubuntu to name a few. We contribute to Open Source projects: collectd, Commento, SMAP, Ubuntu, FreeBSD an5, onvif-relay and Trio.
Our contributors are experienced professionals who share a core set of beliefs and our blogs and editorial content provide proof, opinion and discussion on these belief. The principle is simple show by example, avoid dogma aim for quality.
Our Pages & Content
Hosted blogs on: Strategy, Architecture & Design and Technical Tips for practicing professionals.
---
---
---
---
---
Support is Welcome...
This site take effort and money to operate, we accept contributions toward these costs, welcome particiption through our member commentary.
We are available to help with strategy, architecture, design and software development. Our approach is simple we seperate out what is proprietry and confindential from that which is open for harvesting and publication, so any engagement helps our and also help us build colateral.
We can lead, manage/facilitate and do the choice is yours.
If we help you with your job then we have a "payment with thanks" page.
---
NOTE: All content provided on this site is owned by its author. Thoughtful contribution  is welcome by posting new articles or commenting and discusson on these.
---
References & Links:
"Ghost" authouring software - we use and contribute to Ghost forums and created our our Ghost "Trio" Theme that supports multi-volume blogs, available as Open Source software,
---
About: www.graphica.com.au is owned and operateed by Dokmai Pty Ltd T/AS Graphica Software. Graphica Software provide professional services. John Hartley (a blog contributer), is a Director of Dokmai Pty Ltd.